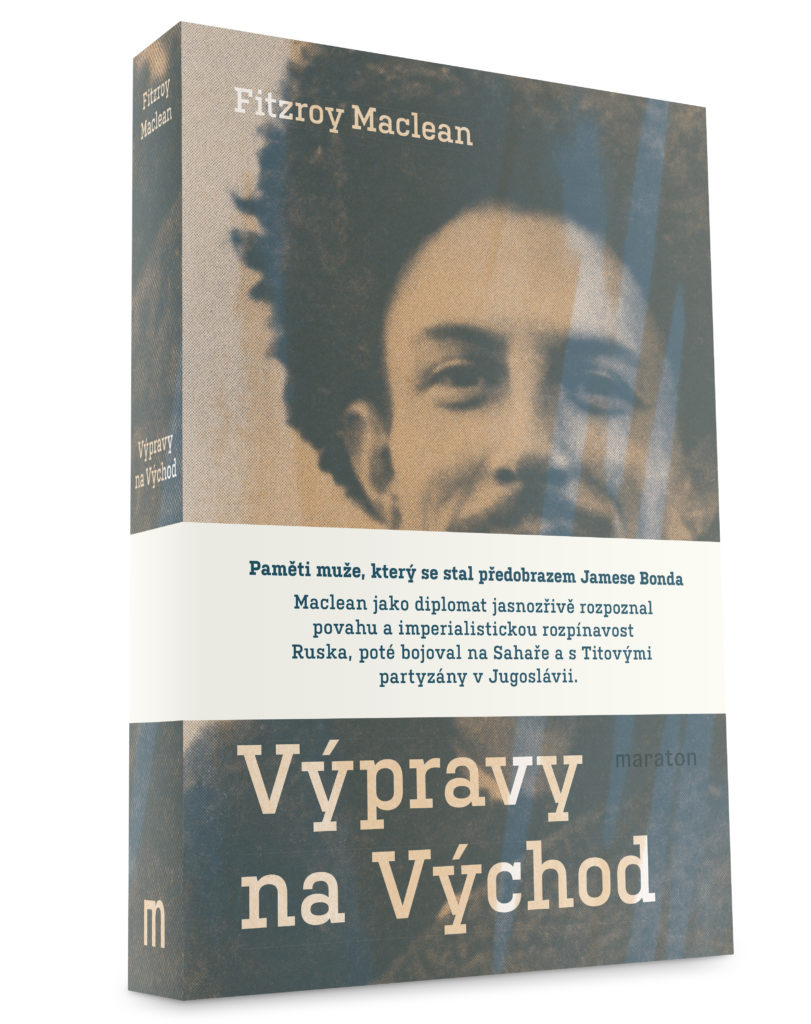 Eastern Approaches. Sir Fitzroy Maclean's famous account of his diplomatic and military career between 1937 and 1945 is published in Czech for the first time. Maclean's adventurous narrative, delivered with unmistakable wit and personal charm, served as one of the models for Fleming's series of James Bond novels.
The first part of the book is set in the Soviet Union between 1937–1939 when Maclean is on a diplomatic mission in Moscow, travelling at considerable risk to remote parts of Russia and Central Asia and closely following Stalin's monstrous trials. The second recounts his wartime service as a desert commando in North Africa, fighting Rommel's army. The third part traces the years 1943–1945, when Churchill put him in charge of the airborne unit that was to support and coordinate Tito's partisans in Bosnia and Serbia. Maclean established a friendly relationship with Tito and in the book, he devotes a lot of space to Tito's person and the vicissitudes of his relationship with the Allies – he is also involved in crucial negotiations and peace agreements.
Maclean's memoirs are multifaceted in genre – they take the form of an engaging travelogue, an adventurous war novel and insightful geopolitical essays. They provide crucial testimony on Stalinism, the struggles of World War II, Tito and the situation in the Balkans at the time. The book is written in an engaging and brisk style and provides an extraordinary reading experience in addition to historical insight.
Regular price of the paperback: 498 CZK. Available at our E-shop with 35 % discount for 324 CZK.
E-book available for 248 CZK via this LINK.
| | |
| --- | --- |
| Author: | Fitzroy Maclean |
| Original title: | Eastern Approaches |
| Number of pages: | 424 + photo annex |
| Year of publication: | 2022 |
| Issue number: | 1. |
| Publication number: | 15. |
| Translator: | Pavel Pokorný |
| ISBN: | 978-80-88411-06-2 |
| Binding: | paperback with flaps |