Podíl klimatických změn a epidemií na zániku římské říše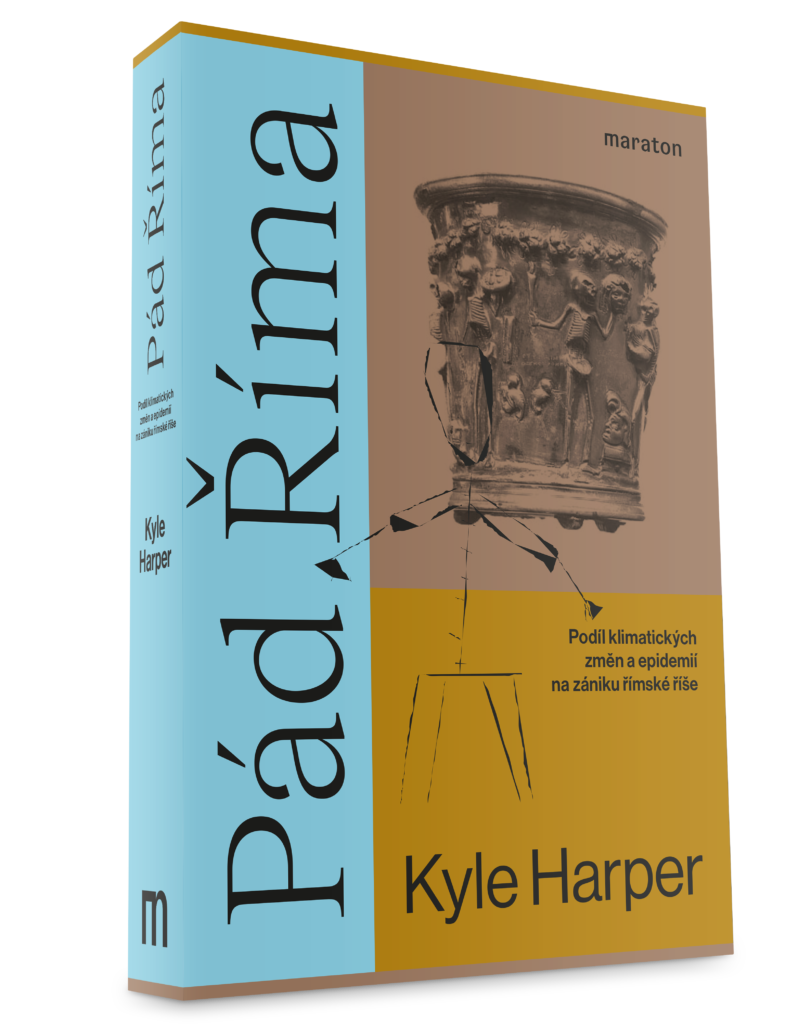 The Fate of Rome: Climate, Disease, and the End of an Empire. How devastating viruses, pandemics, and other natural catastrophes swept through the far-flung Roman Empire and helped to bring down one of the mightiest civilizations of the ancient world.
Here is the monumental retelling of one of the most consequential chapters of human history: the fall of the Roman Empire. The Fate of Rome: Climate, Disease, and the End of an Empire is the first book to examine the catastrophic role that climate change and infectious diseases played in the collapse of Rome's power—a story of nature's triumph over human ambition.
Interweaving a grand historical narrative with cutting-edge climate science and genetic discoveries, Kyle Harper traces how the fate of Rome was decided not just by emperors, soldiers, and barbarians but also by volcanic eruptions, solar cycles, climate instability, and devastating viruses and bacteria. He takes readers from Rome's pinnacle in the second century, when the empire seemed an invincible superpower, to its unraveling by the seventh century, when Rome was politically fragmented and materially depleted. Harper describes how the Romans were resilient in the face of enormous environmental stress, until the besieged empire could no longer withstand the combined challenges of a "little ice age" and recurrent outbreaks of bubonic plague.

A poignant reflection on humanity's intimate relationship with the environment, The Fate of Rome provides a sweeping account of how one of history's greatest civilizations encountered and endured, yet ultimately succumbed to the cumulative burden of nature's violence. The example of Rome is a timely reminder that climate change and germ evolution have shaped the world we inhabit—in ways that are surprising and profound.
Regular price of the paperback: 498 CZK. Available at our e-shop with 35 % discount for 324 CZK.
E-book available for 182 CZK via this LINK.
| | |
| --- | --- |
| Author: | Kyle Harper |
| Original title: | The Fate of Rome. Climate, Disease, and the End of an Empire |
| Number of pages: | 408 |
| Year of publication: | 2022 |
| Issue number: | 2. |
| Publication number: | 12. |
| Translator: | Jan Petříček |
| ISBN: | 978-80-88411-03-1 |
| Binding: | paperback with flaps |
Reviews:
A work of remarkable erudition and synthesis, Harper's timely study offers a chilling warning from history of the awesome, uncanny power of nature.
P. D. Smith, The Guardian
An excellent new book. . . . [Harper] has managed a prodigious scholarly output that uses date-driven, twenty-first-century methods to solve enduring problems of ancient history.
Noel Lenski, Times Literary Supplement