Osobnost, ideologie, teror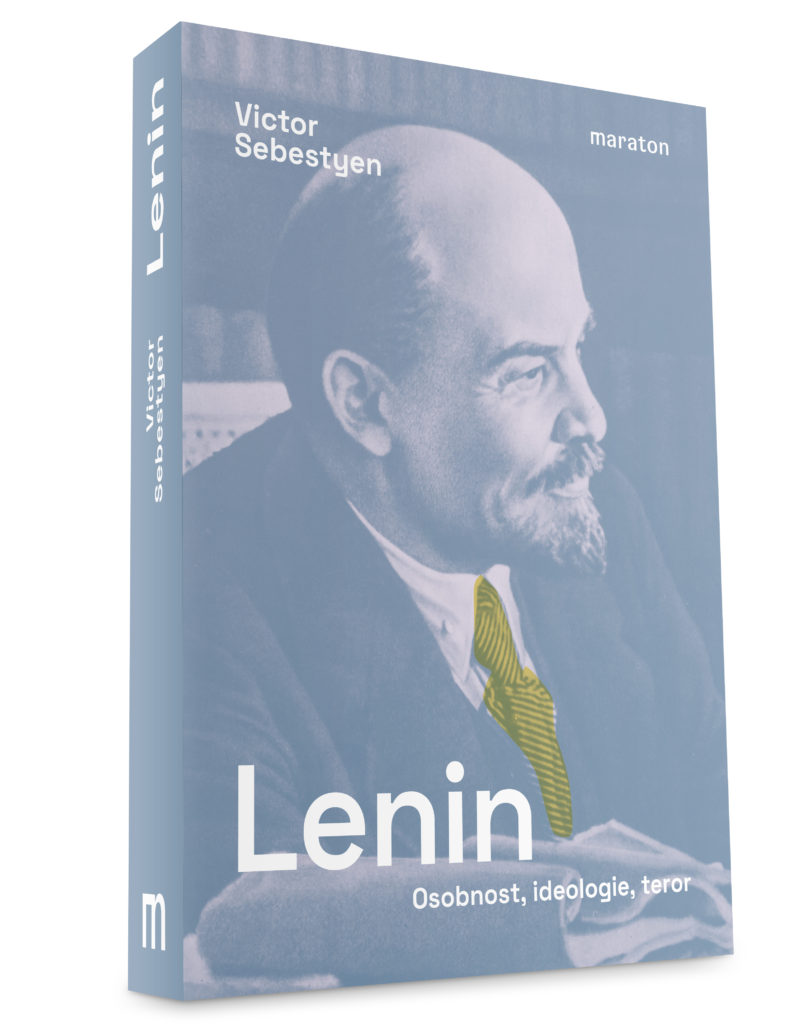 Lenin: The Man, the Dictator, and the Master of Terror. Victor Sebestyen's book is the first major work in English for nearly two decades on one of the most significant figures of the twentieth century. In Russia to this day Lenin inspires adulation. Everywhere, he continues to fascinate as a man who made history, and who created a new kind of state that would later be imitated by nearly half the countries in the world.
Lenin believed that the 'the political is the personal', and while in no way ignoring his political life, Sebestyen focuses on Lenin the man – a man who loved nature almost as much as he loved making revolution, and whose closest ties and friendships were with women. The long-suppressed story of his ménage à trois with his wife, Nadezhda Krupskaya, and his mistress and comrade, Inessa Armand, reveals a different character to the coldly one-dimensional figure of legend. Told through the prism of Lenin's key relationships, Sebestyen's lively biography casts a new light on the Russian Revolution, one of the great turning points of modern history.
Regular price of the paperback: 498 CZK. Available at our e-shop for 398 CZK.
E-book available for 182 CZK via this LINK.
| | |
| --- | --- |
| Author: | Victor Sebestyen |
| Original title: | Lenin the Dictator. An Intimate Portrait |
| Afterword: | Igor Lukeš |
| Number of pages: | 448 + 16 pages of photo annex |
| Year of publication: | 2021 |
| Issue number: | 1. |
| Publication number: | 11. |
| Translator: | Martin Pokorný |
| ISBN: | 978-80-88411-00-0 |
| Binding: | paperback with flaps |
Reviews:
Can first-rate history read like a thriller? With Lenin the Dictator the journalist Victor Sebestyen has pulled off this rarest of feats. How did he do it? Start with a Russian version of House of Cards and behold Vladimir Ilyich Lenin pre-empt Frank Underwood's cynicism and murderous ambition by 100 years. Add meticulous research by digging into Soviet archives, including those locked away until recently. Plow through 9.5 million words of Lenin's Collected Works. Finally, apply a scriptwriter's knack for drama and suspense that needs no ludicrous cliffhangers to enthrall history buffs and professionals alike.

Josef Joffe, The New York Times
In his engagingly written biography the author … captures all the drama of Lenin's leadership against a background of imperial collapse, the ravages of war and the building of a dictatorship … the Bolshevik leader emerges from these pages as a man unencumbered by critical self-awareness, by doubts or by any moral conflict over the extraordinary costs inflicted on others by the pursuit of his revolutionary goals.
Daniel Beer, The Guardian