Mafie a stát v moderních evropských demokraciích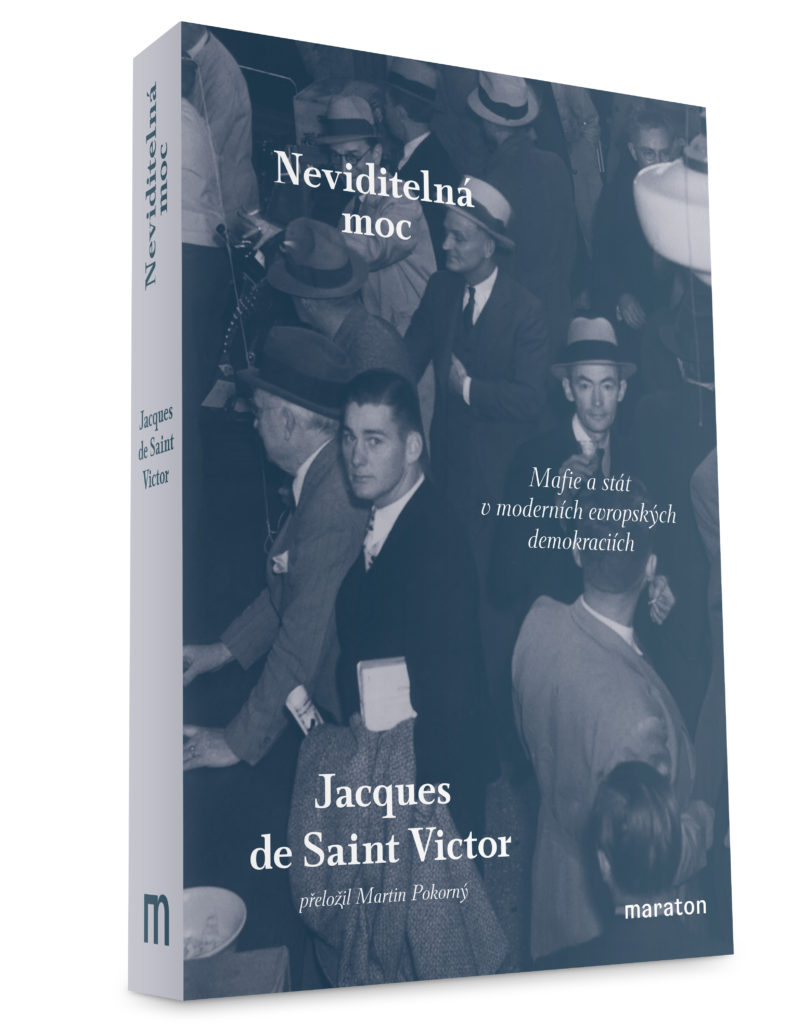 The Invisible Power. The Mafia and Democratic Society from the 19th to the 20th Century. The Mafia may have been born out of the ruins of the feudal system, but it only flourished with the rise of democracy and capitalism. It soon took root in Naples, Sicily and Calabria and owes its rise to the criminal pacts it made with some of the political and social elite—thus gradually building its invisible power and subverting the social order. The book by the renowned French legal historian, writer and literary critic Jaques de Saint Victor reconstructs the history of the mafias and their expansion on the European continent.
The author visits their cradle and finds the first protagonists of the story: corrupt nobles, unscrupulous socialites, wealthy landowners, assassins… He reveals the invisible links of these "criminal sects" to the newborn democracy and follows their conquest of America. He also shows how the fascist regime failed in its efforts to eradicate the mafia plague that fed on its totalitarian rule.
During the Cold War, a profiteering mutation of Mafia networks emerged, and the author unravels their methods of freeloading off the liberal economy. We are in the midst of a boom in drug trafficking, the rise of tax havens, the compromising of the Vatican bank and real estate scandals, with mafia bosses shaking hands with politicians, industrialists and financiers. After the fall of the Berlin Wall, new underground groups have been growing in Europe, using this 'model' to conquer more territory. The phenomenon of the mafia is not necessarily something inherent in democracy and capitalism, writes Jacques de Saint Victor, but it thrives on exploiting the weaknesses of both systems.
Regular price of the paperback: 458 CZK. Available at our e-shop with 35 % discount for 298 CZK.
Author:
Jacques de Saint Victor
Original title:
Un Pouvoir invisible. Les mafias
et la société démocratique (XIXe – XXIe siècle)
Number of pages:
360
Year of publication:
2023
Issue number:
1
Publication number:
27
Translator:
Martin Pokorný
ISBN:
978-80-88411-11-6
Binding:
paperback